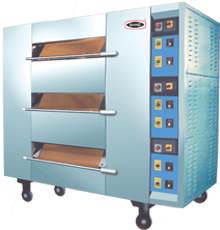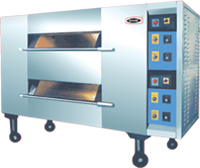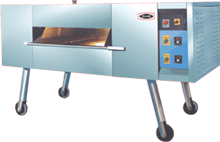 Features of Deck Oven - Gas
International Baking Technology(L.P.G) Oven (The best in India)
Self Controlled and Electrically operated Auto Ignition system.
Independently controlled top and bottom burner system for uniform baking.
Automatic electronic flame sensor safety device.(FAG)
Gas and flame failure alarm monitor and gas lock out system.(FAG)
Specially designed with heavy gauge materials used, good quality insulated to avoid maximum thermal loss.
Time alarm facility
Power backup with U.P.S. (Optional).
For Baking, Bread, Bun, Cake, Pizza, Burger etc.
Picture shown is only to get idea. Size & Shape will vary based on size of oven.